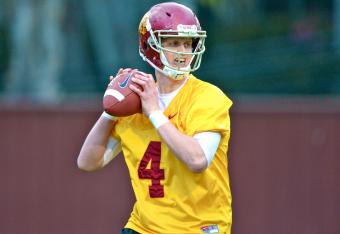 It is mid-March and we are knee deep in spring ball. Here at Your Best 11, we've hit on what spring ball is all about, touched on some of my personal favorites and talked about running a practice. Spring is physical, spring is time for coaches to teach and players to grab a hold of spots on the depth chart.
For players at the macro level, it is about getting from one day to the next, while navigating meetings and coming out of the 15 practices without injury. On the more micro level, every player enters spring with not only their own individual goals, but with goals that the coaches have created for them.
One player might go into spring fighting to make the two-deep roster, while his coaches are looking to see if he can be a reliable addition to their special teams. There are also guys who are looking to prove that they are back from an injury. Other players are locked in legitimate position battles where they split reps and jockey for position in the two-deep.
Whatever the individual motivations may be, spring accommodates them all.