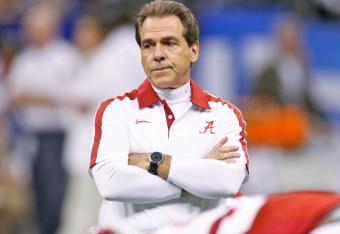 Yesterday, my colleague Adam Jacobi over at the Big Ten Blog discussed the nine-game Big Ten schedule and how that could start to lead us down the road to an expanded regular season schedule.
The mere idea of putting more games into the schedule made me shudder. Change seems to have become the lone constant on the college landscape. Change in conferences. Change in postseason. Change in coaches.
However, one thing that certainly should not change is the length of the college football regular season. Especially if that change is to increase the amount of games played by these athletes. Decreasing games? That's worth a discussion, but the idea of putting more on their already-crowded plate should not even be an option for the future of the season.
As Jacobi lays it out, a dilemma exists between teams needing at least seven home games and conferences looking to put an extra game on the schedule. They have to make that money somehow, as he explains it: