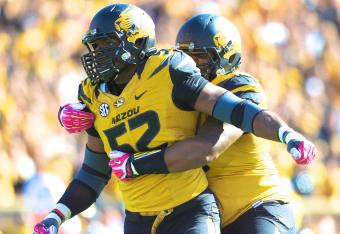 It's time to stop calling Missouri a good story. That's no longer enough. The Tigers require something more; something that accurately encompasses the danger this team presents each and every Saturday.
Playing without starting quarterback James Franklin, Missouri took out Florida at home by the score of 36-17. The Gator defense rarely gives up more than 30 points, although it did so on Saturday against a backup with little seasoning.
ESPN's Brett McMurphy had this to say about the Tigers' impressive performance:
It began with an early score on a drive where Mauk threw the ball quite a bit. Missouri wasted little time throwing the redshirt freshman into the spotlight, who looked comfortable from the get-go.