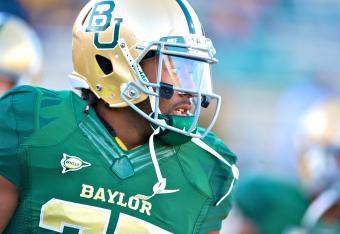 USA Today Images
It's New Year's Day, and you've just stumbled out of bed after a long evening of cheap champagne with a side serving of more cheap champagne. There's a small marching band doing a performance in the middle part of your forehead, but you don't care.
Nothing can spoil this glorious occasion.
There are two semifinal games to be played in a matter or hours—the first ever for college football—starting with No. 2 Oregon versus No. 3 Florida State in the Sugar Bowl followed by No. 1 Alabama versus No. 4 Ohio State in the Rose Bowl.
The winners of these games will then meet in the national championship, although you're content to worry about that when the time comes. At this moment, four teams have the opportunity (and the stage) to prove what many have speculated all season and plenty of seasons before it.