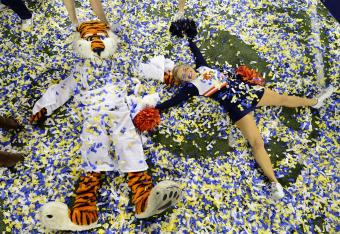 John David Mercer-USA TODAY Spor
You've been in the position. Sometimes when things don't go your way, there's nothing else you can do but eat an entire pizza in seclusion and sadness.
Urban Meyer did this following his team's loss in the Big Ten Championship, and there are the photos to prove it. You can't blame him one bit.
Maybe you didn't lose a chance at the national championship, but sometimes it has to happen. And with college football's regular season coming to a close, perhaps we're all just lost souls searching for soul food.
As the regular season comes to a close—with Army and Navy still ready to play next week—we're able to reflect on the season that was. There were many moments that warrant a second look, although certainly for different reasons.