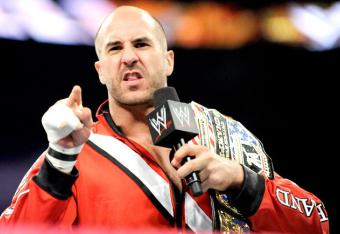 Photo courtesy of WWE.com

Antonio Cesaro has impressively held the United States Championship since beating Santino Marella at SummerSlam, and that is an accomplishment that deserves celebrating. Rather than building on Cesaro's success and creating momentum, however, WWE books Cesaro to lose on a weekly basis and has essentially made his reign look meaningless.
I fully understand that not everyone on the roster can win every match they compete in, but I have a hard time making sense of the way Cesaro has been booked.
Early in his title reign he would routinely beat the likes of Justin Gabriel, Tyson Kidd, Brodus Clay and others, and while those matches weren't particularly important, they made Cesaro look strong.
All Cesaro does now is lose to the likes of Ryback, Randy Orton and others. He often puts on great matches and I'm always impressed with his ability to mesh with a number of different styles, but he should be showcased rather than used as a vehicle to put other guys over.