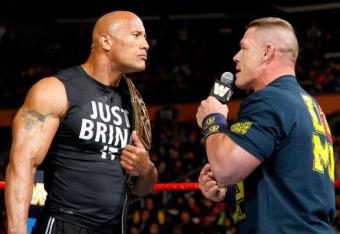 Photo courtesy of WWE.com

When it became official last week that The Rock and John Cena will do battle at WrestleMania for the second consecutive year, there seemed to be a mixed reaction.
Many of the fringe fans love it due to the star power involved, while the hardcore fans don't want to see a rematch. Expectations seem to be low for their WrestleMania XXIX encounter, but I expect a fantastic effort from both men.
As huge as The Rock vs. Cena was last year and as successful as it was from a monetary standpoint, the most vocal fans really seemed to dislike it.
The fact that the match was announced one year in advance likely had a lot to do with that. Also, many fans felt like The Rock wasn't prepared for the rigors of the match, so it may not have been as good as it could have been.