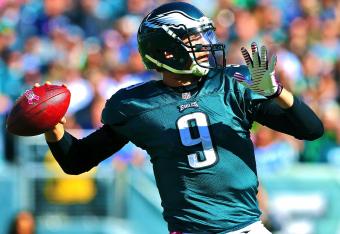 There is an old saying in football that if you have two quarterbacks, you don't have any.
What if you have three? How many do you have then?
The Philadelphia Eagles have three quarterbacks—injured starter Michael Vick, backup Nick Foles, who was injured in the 17-3 loss to Dallas on Sunday, and rookie Matt Barkley—and none looks like he will be the long-term answer at quarterback for Philadelphia.
Chip Kelly has nine games to figure this out, and which quarterbacks he plays the rest of the season will go a long way toward figuring out his thought process on the position.