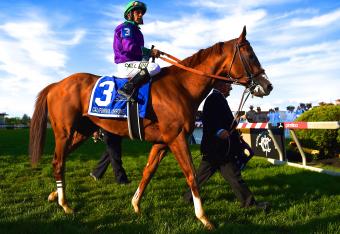 Patrick Smith/Getty Images
California Chrome is the latest in a storied line of thoroughbreds to enter the Belmont Stakes with a chance to win the Triple Crown. There have been 33 horses before Chrome to win both the Kentucky Derby and Preakness Stakes, and less than a dozen have succeeded in taking the third leg, making the Triple Crown one of the most elusive titles in all of American sports.
California Chrome is about to ruin all of that, by finally winning it.
It was June 10, 1978, the last time a horse won the three most prestigious summer races on American soil, completing the American Triple Crown. I was 119 days old when Affirmed became just the 11th horse in history to win all three races, following Seattle Slew, who had won the year before, and Secretariat—widely recognized as the greatest thoroughbred in racing history—just four years prior to that.
No horse has won the Triple Crown since. Eleven times since 1978 a horse has raced in the Belmont Stakes with a chance to join an elite class of horses. Eleven times since 1978 that horse has failed.