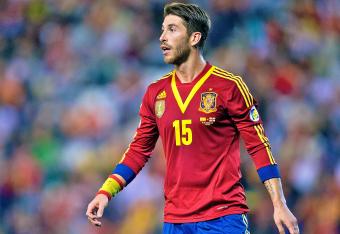 Getty Images
Some countries just have too much talent.
With World Cup qualifying at a close, 32 fortunate countries will start the six-month task of selecting their rosters for Brazil next summer. It's a daunting task for managers and directors where invariably someone worthy of inclusion will be left off the team.
But what if an entire team worthy of inclusion is left off the squad? What if some participating nations have so much talent, they could field two entire rosters that could qualify for the World Cup?
Maybe FIFA should let them do it.
German Depth
Andre Schurrle got himself in a bit of hot water this week when he told reporters in advance of Germany's friendly with England that "[Wayne] Rooney is a great player, but we have good quality, too, in every position, and maybe twice, so I don't know if he would play."