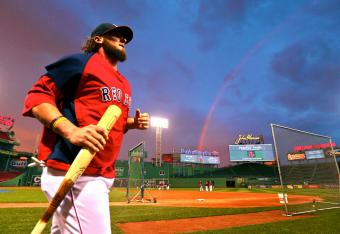 Major League Baseball must be smiling from ear to ear this postseason. The World Series, which began Wednesday night in Boston, features two of the most storied teams in the history of the game.
The Boston Red Sox and St. Louis Cardinals. The World Series. The two best teams in the game. It's a ratings bonanza.
But what if it's not? What if the trend of dwindling World Series ratings continues in a year where baseball could not have asked for better LCS and Fall Classic matchups?
What then?
With Bud Selig leaving the commissioner's office soon, the next two years are as perfect a time as any to re-evaluate where the game is headed into the future. This commissioner has made his legacy the expansion of the playoffs. The next could create a legacy by shortening the World Series.