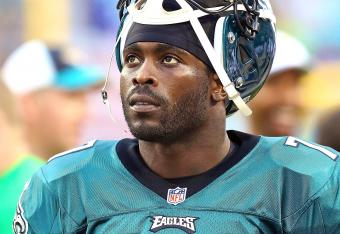 Immediately after the Philadelphia Eagles put forth an incredibly dynamic offensive performance in Week 1 that had everyone in the NFL buzzing, football pundits, analysts and television attention seekers tried to figure out something that will go wrong.
Some sharp, hard-working pundits took to the game tape to study how new head coach Chip Kelly managed to systematically dismantle the Washington Redskins defense in the first half of Monday night's contest.
Others charted the speed of Kelly's offense, wondering if the pace of snapping the ball with only half the play clock gone will be hard to sustain for an entire season and asking if it puts too much pressure on the Eagles defense whenever a drive stalls.
Still, there were some who decided to pick at the low-hanging fruit. What could go wrong with Kelly's offense after just one game? The quarterback will get hurt, as noted by Charley Casserly on NFL Network, via NFL.com: