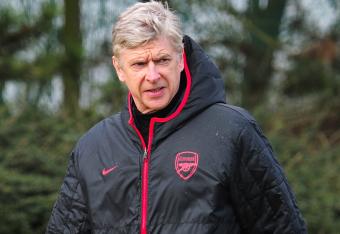 Has Arsene Wenger been fired as manager of Arsenal yet? No.
(How about now? Not yet? OK, I'll check back in a few paragraphs.)
Arsenal fans have been clamoring for their deep-pocketed but spend-thrifty owners to finally jettison the manager in favor of new blood, new energy and a better chance at winning a title. Arsenal fans, perhaps the most passionate and loyal lot in England, have become spoiled brats.
Did you know Arsenal haven't won a trophy in more than eight years? Talk to any Arsenal fan and it's the first thing they mention. Eight years? Some clubs have been waiting eight decades.