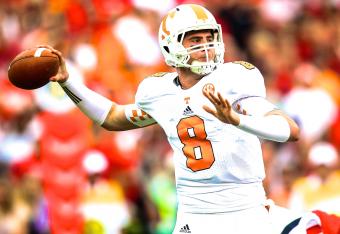 In the last few weeks, Yahoo! Sports published an investigation alleging that five SEC football players—including a member of the 2011 and 2012 Alabama Crimson Tide national championship teams now in the NFL—accepted money and gifts from agents.
Sports Illustrated produced a five-part series about impropriety involving payment and academic fraud at Oklahoma State University. Time, meanwhile, distributed an article framed around Texas A&M star Johnny Manziel and his alleged autograph business called, "It's Time to Pay College Athletes."
Paying players has never been a hotter topic. There are a few really simple ways it can be done. First, we have to break the NCAA. The rest is easy.
This slideshow is an attempt to explain and simplify the issues. It finishes with five payment plans for athletes, not all of which I believe in. You can skip ahead to those if you're solution-focused.