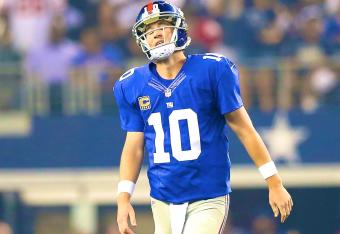 With 28 of the 32 NFL teams now looking at Week 1 in the rearview mirror, fans in some cities are already freaking out about how surprisingly good/bad/mediocre their favorite team looks this season.
Truth be told, even in a league where every game matters, losing in the first week is never the final nail in any loser's playoff coffin—in the last two seasons, at least four teams that made the playoffs had lost their season openers, some rather poorly. Meanwhile, winning the season opener hasn't exactly offered any kind of season-long guarantee for success.
(The Jets have won their last three season openers. Let's not start planning any parades for Week 1 victors.)
There were some surprisingly bright spots on the first Sunday of the NFL season, with some horribly low moments as well. But remember, through all of the ups and downs of Week 1, the sky is not yet falling…for most of us.