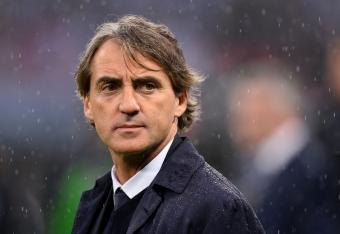 Mike Hewitt/Getty Images
Today is my daughter's sixth birthday. We watch soccer together—mostly English Premier League soccer—every weekend. I'm honestly not sure how much she pays attention, other than to root for Everton because of Tim Howard—also from New Jersey—and that guy with the big hair she likes a lot.
I told her about Sir Alex Ferguson's departure from Manchester United, explaining that sometimes when people get older and have an amazing run of success as a coach, they call it quits to enjoy life away from the game. To be fair, I think I snuck in a line like, "He's even a better coach than I am for your team," which really seemed to illustrate the point of how good Sir Alex was in her six-year old brain. Better than dad? Wow, he must be good.
I didn't have the heart to tell her the new Manchester United manager is David Moyes, who has managed Everton for twice her existence on this planet. She's six, after all, so I know she probably doesn't understand what a good manager does for a team. Unless Moyes plays goalkeeper or has eye-catchingly fluffy hair in the midfield, his departure from Goodison Park won't be as Earth-shattering to one of Everton's youngest fans as it may be to some of their more seasoned supporters.
Still, those moves make a lot of sense. Sir Alex's retirement has been a decade in the making and the appointment of Moyes is one of the more logical managerial moves in recent years.