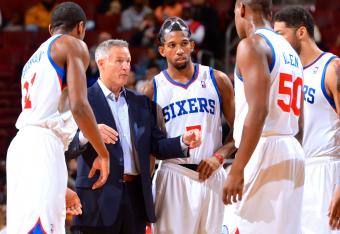 Getty
The 2013-14 NBA season is comprised of two separate and increasingly independent crusades. Some teams—the handful of star-laden clubs with the talent to fight for a title—are vying to dethrone the Miami Heat.
Other teams are left fighting for something different, mired in a battle to procure the next king.
The only way to win the crown in the future is to lose as much as possible in the present.
The 2013-14 NBA season has become a split campaign, with some in the league trying to win by winning, while others have no choice but to win by losing.