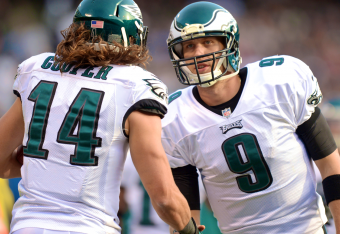 There have been 44 different quarterbacks to begin an NFL game this season—45 after Josh McCown officially gets the nod for the Chicago Bears on Monday Night Football.
Through nine weeks of the NFL season, nearly one-third of the league doesn't even know who is going to start at quarterback each week. Nobody has any clue who is going to star.
Nick Foles had the game of his short career against the Oakland Raiders on Sunday, throwing for 406 yards and seven touchdowns in a laugher for Philadelphia. Last week, Foles was out with a concussion he suffered against Dallas in a game where he looked like a college freshman playing against an NFL defense.
The week before that? Foles had another game of his career against Tampa Bay.