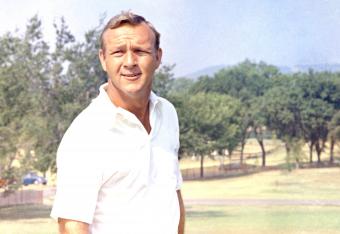 It's an amateur golfer's dream to play Augusta National Golf Club.
I have never been fortunate enough to play Augusta, but I do know a few members of the media who won the annual lottery to play a round the Monday after the tournament. Their memories of the course, the history and the feeble attempts at recreating some of the great shots in Masters lore have been my own personal lifeline to every inch of the course.
Well, that and video games.
My game is not up to par, if you pardon the pun, to actually play a course like Augusta, but I sure as hell would like to slap on a pair of white coveralls and lug a bag around for 18 holes. Yeah, caddying a round at Augusta would be pretty cool.
The question becomes, of course, who would I most want to caddy for? Whose bag would I most like to carry? And to make the game even more fun, let's expand the hypothetical to not just one golfer, but a foursome.