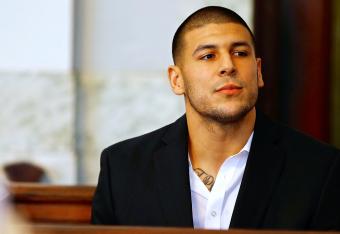 Getty Images
As 2013 comes to a close, well, it certainly was an odd year.
Every year has a tone. It seems like the most memorable stories of 2013 happened off the field, in board rooms and, sadly, court rooms. Even the biggest stories to take place during actual games had as much to do with players getting hurt, choking, being accused of cheating, biting or walking out as successes we've grown accustomed to remembering.
Just by the nature of the way our industry is constructed—where in most competitions there is a winner and a loser, and at the end of every campaign, someone is crowned a champion—there are positive moments, but were there that many among the most memorable of the year? A few.
With 2013 shoehorned between a year that boasted the Summer Olympics and Euro 2012 and one that will feature the Winter Olympics and World Cup 2014, the opportunity for positive stories worth remembering seems far slimmer by comparison. This year in sports had an empire-striking-back vibe. And no...I'm not suggesting that Alex Rodriguez is a modern-day Skywalker.