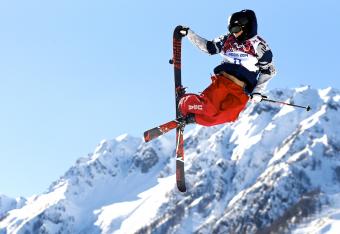 Rob Schumacher/USA Today
Out with the old, in with the new. That should be Team USA's motto for the 2014 Sochi Olympics after sweeping the men's ski slopestyle medals on Thursday.
American skiers Joss Christensen, Gus Kenworthy and Nicholas Goepper brought home all three medals in the new Olympic event, the first American sweep of any event in these Winter Games and a clear message to the rest of the world that slopestyle is America's new favorite Olympic discipline.
Of the 12 skiers to compete in the men's slopestyle final, four were Americans, with 22-year-old Bobby Brown—ranked third in the world in slopestyle, according to Sochi2014.com—the only one failing to get on the medal stand. Brown's teammates would not be denied, however, combining to truly dominate a strong field on the challenging Sochi course.
Just four skiers recorded scores in the 90s on Thursday, with Norway's Andreas Haatveit finishing a close fourth after recording a 91.80 on his second run in the final. It was not enough to pass Goepper, however, as he put down a 92.40 on his first run, good enough to hold on to the silver position until Kenworthy put down a stellar run of 93.60 on his second attempt.