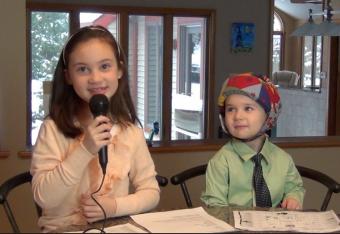 Zoe & Max are picking brackets
B/R
Max is three years old and he loves basketball.
Max told me a few weeks ago that he wants to grow up to be like his dad and become a sportswriter. If you look at his NCAA tournament bracket, he knows just about as much as the rest of us when it comes to picking winners in the Big Dance.
Seriously, do you think your bracket is better than a three year old? OK, how about a six year old?
Zoe has been picking brackets since before she was two years old—this is literally her sixth year picking brackets—and she is pretty darn good at this by now. She had Butler in the Final Four the year nobody was picking them. Genius.