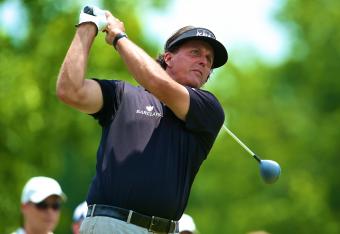 ARDMORE, Pa. — How low can they go? That's the buzz around Merion Golf Club as players finish up the last day of practice rounds before the 2013 U.S. Open.
How low?
Some think the lows could be record-breaking. There is always a buzz around a course in the days leading up to a major tournament—this course is too hard, that course has unfair rough, this course has greens that are too fast—but rarely in recent memory has so much buzz been about how the course might be too easy for the players.
How easy?
The number 62 has been bandied about all week, and while some players don't think any U.S. Open setup will yield a score that low, others look at the short and wet conditions at Merion and see the history books in sight.
The record low-score total for the U.S. Open is 63, first set by Johnny Miller at Oakmont Country Club (outside Pittsburgh) in 1973, and matched three times—by Jack Nicklaus, Tom Weiskopf and Vijay Singh.