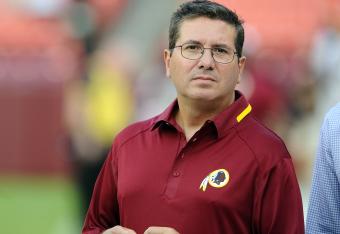 Brad Mills-USA TODAY Sports
Let's play a game of "what if…"
What if you were a successful business owner in one of the five largest metropolitan areas in America? "Sounds pretty awesome!"
What if your business was so successful that over 80 years it built one of the most dedicated and loyal customer bases in your industry? "Amazing. The American Dream!"
What if, over time, the name of your company went from innocuous to offensive, leading to the point where the name became part of the national narrative for those covering your industry? "That sounds…unfortunate."