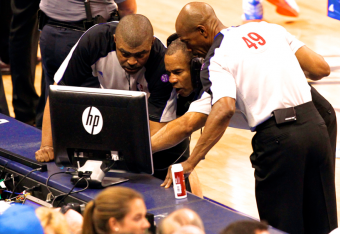 USA Today
I have always—always—been a fan of being right.
And yet, the more I watch the referees, umpires and officials policing our modern-day sporting events, the more I realize our efforts to be right at all costs have begun to hurt the integrity of the games these rules were put in place to help.
Is it possible that being right…can be wrong?
Players make mistakes all the time, but our officials are now being held to a standard of competence none of them is equipped to uphold. When referees are accused of a mistake, most sports have put in place a series of complicated rules to verify and, if necessary, correct these errors.