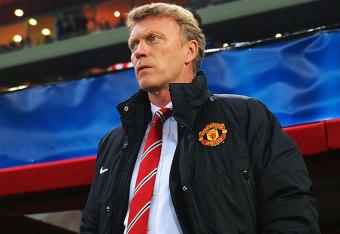 Getty Images
It must not be easy replacing a legend.
The "Sacking of David Moyes" sounds more like a chapter on English battles in a history book than a present-day soccer inevitability at Manchester United. Sir Alex Ferguson was a legend among legends; there may not have been a man more difficult to replace in the history of professional sports.
Moyes' predicament in his first season at United had us thinking about the fate of successors to the legends of American sports, both at the professional and college levels. That fate often varies and depends on many different circumstances.
Moyes not only had to follow Sir Alex, but he had to do it the year after that legend won yet another English Premier League title. United's struggle through a disappointing domestic campaign and the prospect of an earlier-than-hoped ouster in European competition has pundits wondering what United would look like if Fergie took over again.