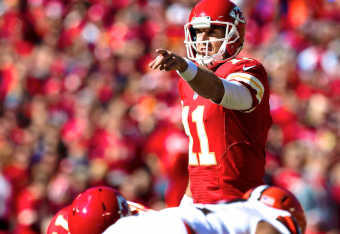 Getty Images
As the NFL season rounds past the midway point of the schedule, which teams are better or worse than their records, or than we think?
There are still nine teams in the league with two or fewer losses, while eight teams have just two or fewer wins. The other 15 teams are all living in midseason purgatory—somewhere between three to five wins with somewhere between three to five losses, in a season that's too early to be lost, but for some, too late to be a contender.
Remember, the NFL is in the business of mediocrity. The league wants as many teams as possible to have a chance at the playoffs as the season winds to a close. This season, however, the plan may not be working.
The NFL already has a page on its website called "if the season ended today," and by the looks of the teams slated for this year's postseason tournament, there aren't a lot of open slots left.