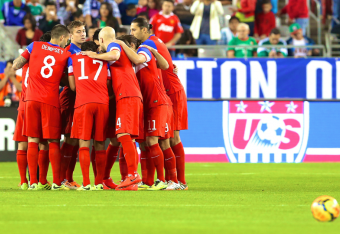 Getty Images
The names of the 30 men tabbed by Jurgen Klinsmann to join the U.S. Soccer pre-World Cup camp are not all of the household variety.
Surely the core of the squad remains well established, as a number of regular stars will vie to become one of the 23 selected players to join Klinsmann in Brazil when camp convenes this week.
We know most of the big names already. Tim Howard. Michael Bradley. Landon Donovan. Clint Dempsey.
At some point between the last World Cup and the 2014 tournament that begins in exactly one month, each of those top veterans has been tabbed the best American soccer player on the planet. And at some point, that moniker rang true for each, and thankfully, all four have had bounce-back seasons in terms of form. Heading into Brazil, it's Bradley—of the U.S. big four—who currently sits atop the mantle of America's best.