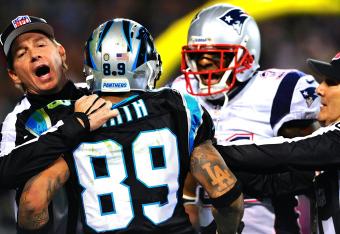 Al Messerschmidt/Getty Images
Have you ever tried to go shopping the day after Black Friday?
The stores are all a mess, the shelves are nearly empty and the only items left are either way overpriced, damaged goods, cheap knockoffs or a Richie Incognito action figure that keeps saying, "your kids will love me, bro" whenever you walk past the clearance bin.
Tuesday was the NFL's version of Black Friday, as the start of free agency created a shopping spree unlike any other day in recent memory.
Tuesday's frenzy—which officially began at 4 p.m. Eastern but clearly started way in advance of the league opening its doors for 2014—became one of the craziest days in the history of the NFL free agency era. For what looked like a marginal crop of free agents this year, the names flying off the shelves have been incredible.