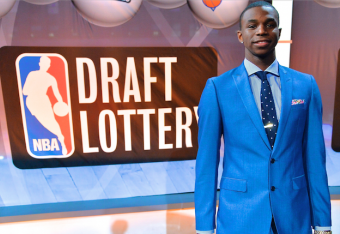 Jesse D. Garrabrant/Getty Images
The NBA draft process, including the draft lottery, which took place Tuesday evening, was under intense scrutiny throughout the 2013-14 season. Team after team with little chance of making a playoff run seemed to be on a mission to lose as many games as possible in hopes of landing one of the top picks in what many are calling a once-in-a-generation draft.
Teams have tanked before, but in a draft year with this much talent at the top of the board, the tanking seemed to reach a new high, or low.
This season there were eight teams that finished the regular season with fewer than 30 wins, three of which had fewer than 25 victories, and two—the Milwaukee Bucks and Philadelphia 76ers—fewer than 20. It wasn't just that there were bad teams, it was that so many franchises seemed to be that bad on purpose.
Milwaukee and Philadelphia were the worst of the lot, but neither won the lottery on Tuesday evening. Instead, the top pick went to Cleveland, again, despite the Cavaliers only having a 1.7 percent chance of pulling off the first-pick coup and never being accused of tanking at any point this season.