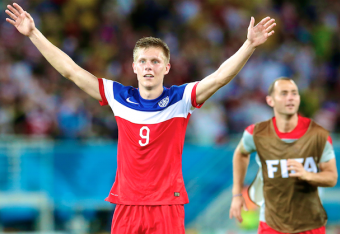 AP Images
It can be easy to put too much pressure on any U.S. soccer team during international competitions, but this particular team at this particular time in the history of the sport in this country—with this particular coach at the helm of the entire program—had as much pressure as any U.S. soccer team in history.
And then came the World Cup draw. American soccer fans were convinced the team had been placed in the Group of Death, with Germany and Portugal ranked as two of the top five teams in the world and Ghana being the United States' personal World Cup executioner in each of the last two tournaments.
For the United States, the group looked like imminent death, but as the tournament has played out over the first nine days, preconceived notions about life and death in a World Cup are proving to be different from reality.
Someone go tell England that Group D wasn't the toughest. Go tell Spain Group B wasn't a more difficult lot.