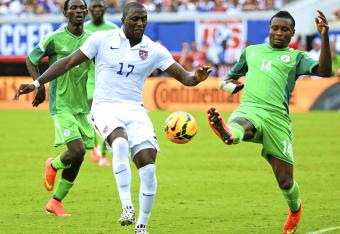 Getty Images
This is a simple concept—perhaps too simple given the stakes—but for the U.S. soccer team to have any chance to succeed in Brazil at the 2014 World Cup, the best players are going to have play like they are the best players.
It's the age-old logic in sports: If our best are better than your best, we're probably going to beat you.
Yes, tactics matter. Yes, the entire starting XI is important and the three players each manager chooses to substitute on will undoubtedly have a consistent impact on the results of many matches in Brazil.
Yes, everything matters at the World Cup. The length of a blade of grass could change the way a ball moves on a shot that may send shock waves around the world. That's what makes the event so amazing, and that's what makes the stars even more important.