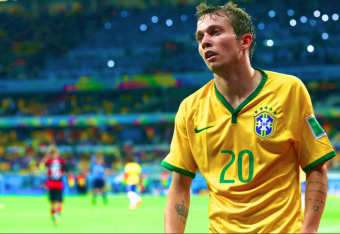 Robert Cianflone/Getty Images
It's our dream, as writers, to chronicle history. Whenever a big event rolls around, those of us who have the privilege to cover such things get excited for what's to come. Our words, somewhere in the ether of time, space and futuristic gigabits, will accompany the events of this World Cup forever.
None of us—not one writer on the entire planet—saw this one coming. None of us had Germany putting an absolute thrashing on the host nation of Brazil to the tune of 7-1.
This is uncharted territory, not just for soccer, but for any sport. No major event ever turned into such an unforgettable sporting massacre.
Sure, with Neymar lost to injury and Thiago Silva lost to suspension, many of us thought Germany would prevail over Brazil in the World Cup semifinals, but nobody—none of us—saw this coming.