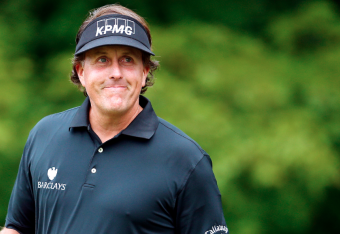 Ardmore, Pa. -- Only Phil Mickelson can do what he does. Only Phil Mickelson would even dare to try it.
Phil finished second in the St. Jude Classic in Memphis on Sunday, flew to Philadelphia on Monday then took a flight back home to California later that day to attend his daughter's eighth grade graduation.
This is the U.S. Open; not some corporate-sponsored Pro-Am. Is he nuts?
Yes.
Mickelson took a red eye back to Philly on Wednesday night, landing around 3:30 in the morning for a 7:11 a.m. tee time. Did the man even sleep?