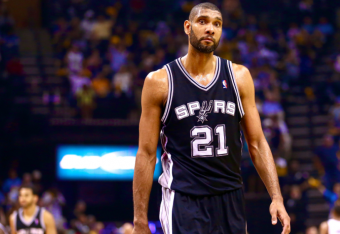 Thanks to the NBA scheduling wizards, the San Antonio Spurs were up 2-0 on the Memphis Grizzlies in the Western Conference finals a day before the East even began its best-of-seven series.
The Spurs handily dispatched the Grizzlies in four games, giving Tim Duncan, Manu Ginobili, Tony Parker and the rest of the West's best some much-needed rest.
Now the lingering question becomes: Is there such a thing as…too much rest?
The Spurs finished off the West finals on Monday, May 27—the day before Game 4 of the Eastern Conference Finals between the Miami Heat and Indiana Pacers was played. With the NBA Finals slated to start on June 6, the Spurs will have 10 days between games, an eternity in the NBA—even in the NBA playoffs, which will run from April 20 to June 20 if the Finals go seven games.