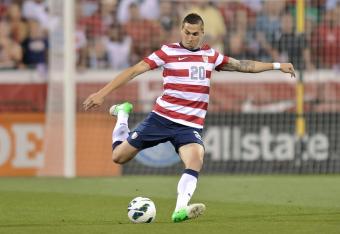 Jamie Sabau/Getty Images
Who is the face of American soccer?
Clint Dempsey is the best American field player on the planet, an honor he has taken from legendary midfielder Landon Donovan. Tim Howard may be the best American soccer player of all time, but it's Michael Bradley—the previous coach's kid—who has become the face of the U.S. Men's National Team.
Okay, so who is next? Who will be the next face of American soccer heading into the 2014 World Cup and beyond?
There are certainly a lot of choices right now, and the next round of World Cup qualifying will help develop some more legitimate contenders. For now, here are five players that could become household names for the USMNT over the next cycle.