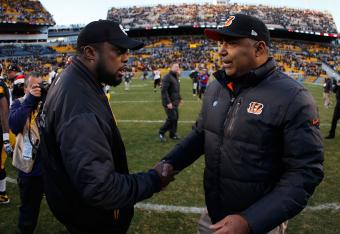 Gregory Shamus/Getty Images
Diversity, or the lack thereof, within the NFL coaching ranks remains a hot topic. In 2013, not one minority coach was hired despite eight teams looking for new head coaches to lead their franchises.
In most cases, teams complied with the absolute minimum requirement of the Rooney Rule, interviewing a minority candidate to fill the league-mandated quota before hiring the coach they wanted all along.
The NFL consistently gets high marks for its commitment to diversity, yet this year will have fewer minority coaches than 2012.
This column takes a look at the NFL when compared with other major American sports. Is there diversity among coaches in any major American sport? The data is rather striking.