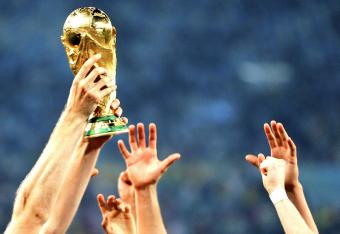 AP Images
Was this the best World Cup ever? If you ask American soccer fans, it might have been.
Without question, we witnessed the most exciting group stage in recent memory, topped by some amazing late-game dramatics in each of the knockout rounds.
Brazil's undoing as the host nation in the semifinals may be the story of the entire tournament, eclipsed only by Germany's deserved culmination as the best team in the world.
The 2014 World Cup was won by the best team, with a goal in the 113th minute that was, without question, one of the best of the tournament. Andre Schurrle took on two defenders down the left flank and put a perfect cross onto the near post for late-game substitute Mario Goetze—seemingly forgotten after the group stage by Germany coach Jogi Low—who chested the ball to a pitch-perfect volley that screamed across the goal into the far netting.