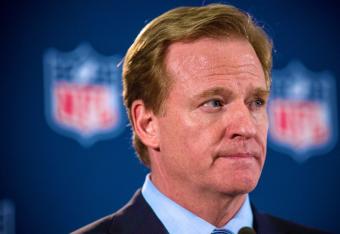 Getty Images
As Ray Rice began his formal appeal process in front of former federal judge Barbara S. Jones on Wednesday, the proceedings—and ultimately the resolution in this critical case—hinge on one key truth: what NFL Commissioner Roger Goodell knew, and when he knew it.
One of the most important decisions in the history of NFL—a crisis that has already changed the league's policies at their very core—comes down to who we (and Jones) believe between Rice and Goodell, based on the recollection of a conversation the two had in June with multiple witnesses, including Rice's wife, in the room at the time.
This appeal isn't about what Ray Rice did in that Atlantic City casino elevator in February. This arbitration hearing is 1,000 percent about what he said this past June and how, in any way, that was negligently ambiguous in the mind of the Commissioner.
To review the details of the case: Rice was arrested on February 15 for striking his then-fiancee, Janay, at the Revel Casino in New Jersey. The first video of Rice pulling her out of the elevator surfaced four days later.