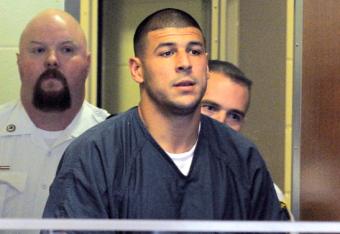 Ask an NFL fan which was the bigger news on Wednesday: that Aaron Hernandez was arraigned on charges of first-degree murder or that the New England Patriots cut him.
I'm not trying to be glib; that's a serious question. The NFL, despite a litany of arrests and growing off-field issues from its players every year, continues to trend upward when it comes to its growth and popularity in this country.
And despite being sued by a number of its own players for unsafe regulations that have ruined—or, as research is suggesting, in some extreme cases ended—former players' lives, the NFL continues to grow with every turn.
It's long been my contention that an NFL player could sustain a hit that would kill him right on the field, and fans—horrified as they may be in the moment—would still come back to watch. The NFL would still roll along, getting bigger and bigger.