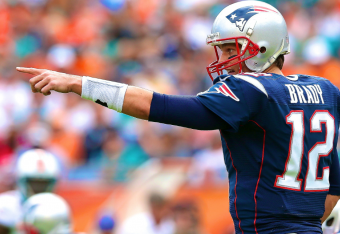 As the 2013 NFL season begins, I can't help but shake the sense that Tom Brady may be the most important man in the world.
There has been so much said this preseason about Robert Griffin III, Colin Kaepernick, Russell Wilson, Matt Ryan and Aaron Rodgers, among others—and holy cow, did you see that opening game from Peyton Manning? Brady, in a way, seems to have gotten a little lost in the NFL quarterback conversation.
With only a handful of true Super Bowl contenders in the AFC, and the AFC East possibly being the weakest division in the league, it feels insane to suggest the New England Patriots aren't one of the favorites to get to the Super Bowl. And yet, so much of that prediction feels like it's based on one guy.
In an offseason where everything in New England has been about everyone but Brady, there is no player—perhaps in the entire NFL—whose team is more about him as the season begins.