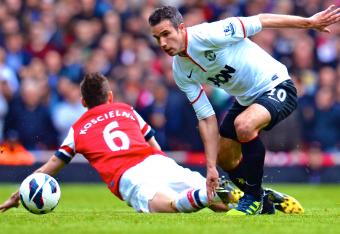 What can a soccer fan get for $83 million?
Someone in charge of a top European football club might get an entirely rebuilt midfield for that sum—or, inexplicably, one world-class offensive player—to make a run at a league title and a spot in the UEFA Champions League.
Someone in charge of the top soccer league in America might come close to paying the salaries of every single player in MLS. (The total of salaries in MLS, before Clint Dempsey's mega-deal with Seattle Sounders, is somewhere in the neighborhood of $90 million.)
Or, perhaps with $83 million, someone in charge of an American television network could procure the rights to televise every single English Premier League match for an entire year. That is precisely what NBC did last year to secure the rights to Premier League matches in America for each of the next three seasons.