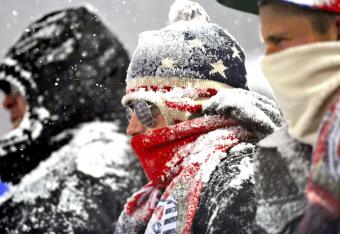 With each fallen snowflake on a blustery Friday night just outside of Denver, the United States men's soccer team gave American fans a crucial 1-0 victory in a World Cup qualifier against Costa Rica—and a memory none of us will soon forget.
With three points in their pocket, Jurgen Klinsmann and his squad must turn all their attention to Mexico and the chance to create another unforgettable memory this Tuesday. Still, that scene—that moment—in Denver was pretty special.
There have been games in wind and snow before, but it's hard to recall a game with so much wind and so much snow, with so much on the line for both teams.
Surely the game became more memorable for American soccer fans after the final whistle, as the result for the U.S. meant the team—and fans—could exhale a bit before the nearly impossible task of trying to defeat Mexico at the Azteca just four days later.