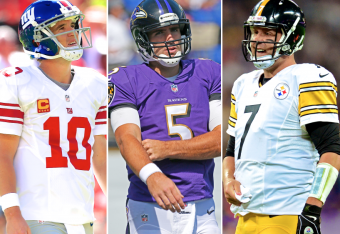 The term "elite" quarterback has become somewhat of a joke in NFL circles. Nobody ever talks about Peyton Manning or Tom Brady as an "elite" quarterback because the simple fact of saying their name in a football context infers their status as elite.
For my money, there aren't too many other starting quarterbacks who deserve to be in that category right now. Aaron Rodgers. Drew Brees. That's about it.
This isn't a question of who you would build a franchise around, nor is it a question of who the best fantasy quarterbacks will be this season. It's a little more basic than that.
If you had to win one game—hell, if you had to orchestrate one drive to win that one game—how many quarterbacks in the league would you really want under center?