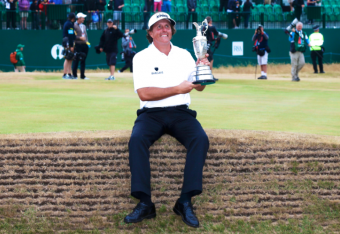 Phil Mickelson is a sayer of sooths.
After the third round of the 2013 British Open, Mickelson sat down with ESPN's Tom Rinaldi and said he thought the champion would finish at even par, with one over par good enough to get into a playoff. Mickelson said if he could shoot a round in the 60s—he was four back at the time and finished the third round five off the lead—he would put himself in a position to win.
Rinaldi cackled at the absurdity of it all—not only that Mickelson could know the number he would need on Sunday to win the major championship no one—including Phil—ever thought he would win, but also that Mickelson knew the number before a dozen players had even finished their rounds for the day.
It turns out, he was right. Of course he was right.