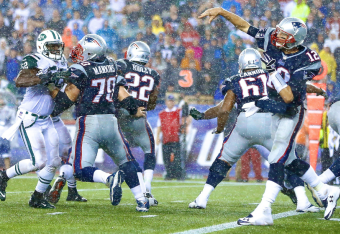 Can there be such a thing as too much football?
Even writing that line seems ridiculous. The NFL is the most popular sport in America by leaps and bounds, with college football firmly in place as the second-most popular sport, based on television ratings, via Sports Media Watch.
Simply put, we love our football.
But we really love good football, and there is a growing sentiment amongst fans, media and those inside the game that Thursday Night Football is not, frankly, good.
I posed the question on Twitter last week after noticing a series of rolling complaints from those I follow—both media personnel who cover the sport as well as fans. Does anyone like Thursday night games, or do we tolerate them because it's football and we love football?