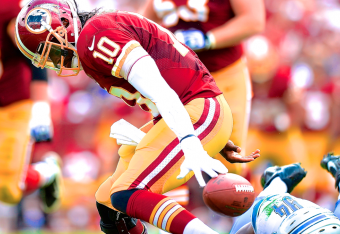 The calendar hasn't even reached October, and already the nascent football campaign appears ruined for a host of NFL franchises. There is a world of difference between a record of 1-2—just one game away from .500 and, in some cases, the division lead—and 0-3, a mark that seems completely insurmountable for once-aspiring playoff teams.
There are six teams stuck at 0-3, trapped in the NFL equivalent of an underground cellar with—for most of them—little hope of escaping fate.
Some of the league's 0-3 teams have broken. All of them are bad.
It's Curtains for the Steelers