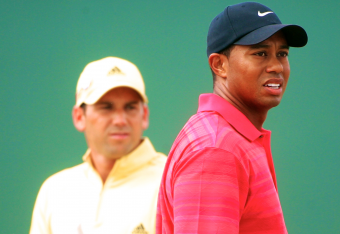 Sergio Garcia sat with members of the European media on Wednesday and apologized for his ill-timed and poorly-worded "joke" about Tiger Woods at Tuesday night's European PGA Tour black-tie event, suggesting he would serve the best golfer in the world fried chicken for dinner when they play in the U.S. Open next month.
Garcia later apologized to those who were offended, the European tour, his European Ryder Cup teammates and, finally, Woods (via The Guardian):
The apology was as sincere and heartfelt as one could expect from Garcia, who clearly comes out of this situation looking like a total buffoon. It was noteworthy that Garcia apologized to Woods last, not first, but his statement certainly underscored how important he felt it was to apologize publicly to Tiger for his comment.