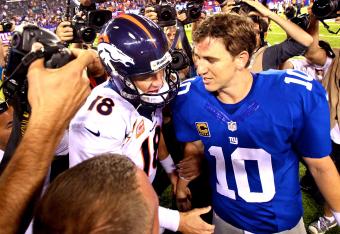 The NFL season is four weeks old, which means that most teams—thank you very much, unnecessarily early bye weeks—have reached the quarter mark of a year that feels like it's already flying by.
Let's look at the best and worst of the early part of the season, then, shall we?
Rather than break down everyone from the best punter to the worst safety, I'm focusing on the positions with the most compelling storylines.
Quarterbacks