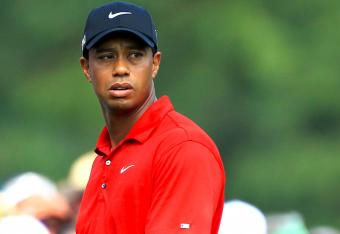 It's officially Masters week, or as many folks in the sports media world call it, Tiger Woods versus the Field week.
The Masters is the official start of major championship golf season, which not only begs the question of whether Tiger is "back" and if he is a safe bet against a field that features 92 of the world's best golfers, but, still, how we feel about the best golfer of his generation.
Do we still hate Tiger Woods? Did we ever really hate him? And if you answered yes to either of those questions, does that mean you actually hate golf?
To be fair, the question of whether you can love golf and hate Tiger may seem a bit rhetorical—and ridiculous. For some reason, we are still having the "I hate Tiger Woods" conversation in 2013. (I know, I know…I'm perpetuating the whole thing by writing about it, even if I'm trying to understand it and, in a way, debunk it.)