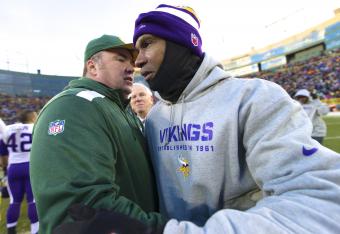 USA Today
There is an old saying in American sports that, "winning isn't everything…it's the only thing." Well, it's not! Not in the NFL, at least.
There was a tie in the NFL this week. A tie. The Packers and Vikings fought for 75 game minutes—and nearly four real-life hours—in frigid temperatures for what? To kiss their sisters.
There were almost two ties, if not for an accidental touching of the ball on a punt late in overtime of the Broncos-Patriots game that gave the ball back to the Patriots for a game-winning field goal. As strange of an ending as it was in New England, at least there was a proper/real result on the scoreboard.
Tying is still a potential NFL outcome, and while the recently adopted overtime rules have curtailed teams from winning with a short drive to set up a long field goal, thus ending the contest without giving the other team a chance to even have the ball, at least those games finished the way NFL games are supposed to finish: with a winner and a loser.