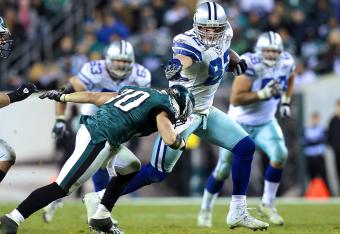 Jim McIsaac/Getty Images
"We're from Philadelphia and we fight."
If Chip Kelly doesn't lead the Eagles to the playoffs, he can always fall back on an obviously lucrative T-shirt slogan career.
Kelly told reporters after Sunday's game that his team lines up and plays the opponent it is asked to play, no matter what. This Sunday it was the NFC North-leading Chicago Bears, who Kelly's Eagles waxed to the tune of 54-11 on Sunday Night Football.
Next Sunday, the Eagles get NFC East rival Dallas Cowboys, in Dallas, also on Sunday Night Football. Kelly is ready for another fight.