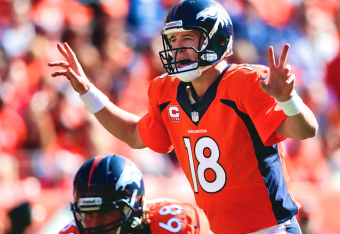 Jack Dempsey/AP Images
As the old saying goes, history has a tendency to repeat itself. I'm wondering if that might be true about the Super Bowl this year.
With two teams so seemingly well matched in Super Bowl XLVIII, picking a winner between the Denver Broncos and Seattle Seahawks feels harder than most seasons. Can the best defense in the game today stop one of the best offenses in history? Will the Seattle offense be able to outplay the Denver defense? Which of these two great teams is going to win on Sunday?
We can toil for hours studying film, breaking down each position battle and analyzing coaching strategies. Hell, we could put both logos on a board and throw a dart to pick a winner this year. Or, perhaps, we can take a look at history.
Can past Super Bowls tell us anything about this year's game? Can history tell the future?