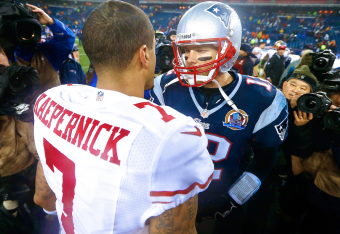 Jared Wickerham/Getty Images
This is a casual football fan's dream.
As sportswriters—heck, even just as fans of the game­—we all start the season by picking which two teams we think will get to the Super Bowl. Part of the decision is based on in-depth analysis, trends, matchups, coaching styles and good ol' fashioned football know-how.
Part of the decision, to be honest, is usually based on which teams we want to cover. Let's face it, some teams just have a more interesting back story, and while that never—repeat never—makes one NFL team a more worthy champion than another, it does make the two weeks leading up to the title game that much more interesting.
The Super Bowl has become such an enormous event that the actual playing of the game can become secondary to the buzz around it.