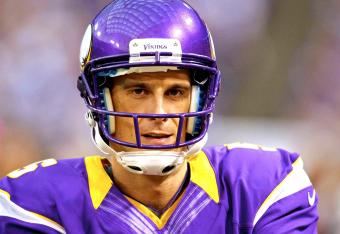 USA Today
Chris Kluwe is a pretty brave dude.
In addition to making a living kicking a football while trying to avoid 300-pound gladiators, the nine-year veteran punter has been an outspoken gay rights advocate despite being part of an NFL players' fraternity that hasn't exactly been open to that viewpoint.
Kluwe penned an op-ed for Deadspin that ran on Thursday afternoon in which the former Minnesota Vikings punter called his former bosses "two cowards" and his position coach "a bigot."