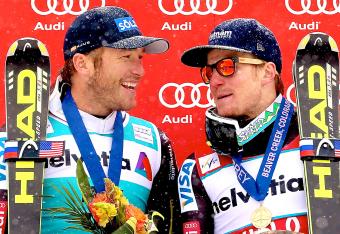 Matthew Stockman/Getty Images
There will be nearly 300 medals handed out during the Sochi Olympics. There are 230 United States Olympians, many of whom are scheduled to compete in multiple events.
Doing the math, America should win…all of the medals.
We should win all of the medals in Sochi because we're Americans, and that's what America does. (Can someone check my math on this? Preferably someone from another country because we are ranked 30th in the world in mathematics proficiency, according to Liana Heitin of Education Week.)
America is the best, which is why we love the Olympics—both summer and winter—so darn much in this country. We win all of them, almost every time.