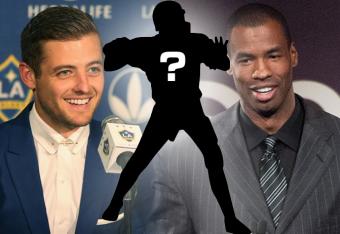 When the definitive history of American sports is written, Robbie Rogers and Jason Collins will be forever linked as the first two openly gay male team-sport athletes.
Now the question can move to…who will share that place in history with them, and what sport will they play?
Moreover, will the gay-athlete barrier not fully be broken until an NFL player decides to come out?
Those questions can only be asked because of the courage Rogers, Collins and many other retired players and non-team-sport athletes before them have shown. Someone will be next in that group, and it will likely happen soon.