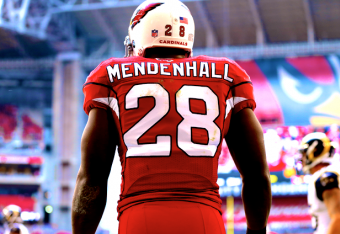 USA Today
I suddenly wish I was Rashard Mendenhall. I bet I'm not the only one.
I sometimes find myself sitting around when I should be working, dreaming about what life would be like if I was able to make tens of millions of dollars in a ridiculously short amount of time.
Mendenhall, now a former NFL running back after announcing in a Huffington Post article that he is retiring from football, has decided to give up his career to live that dream. My dream. Well, presumably his dream too.
I honestly find it hard to understand how multimillionaires and billionaires find the motivation to go to work every day when there is very little incentive other than adding a few more bitcoins to their Scrooge McDuck-sized vaults.