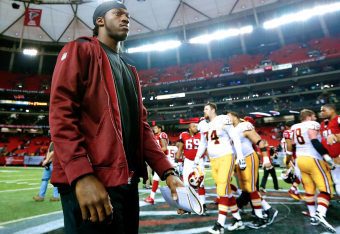 Getty Images
Last week, NFL legend John Madden said resting a team's top players in a league with only 16 regular-season contests "affects the integrity of the game."
Madden was talking on the NFL's channel on SiriusXM this past Wednesday, specifically in response to the Washington Redskins' decision to bench Robert Griffin III for the remainder of the regular season for what head coach Mike Shanahan has led the public to believe is the quarterback's own protection.
Madden's longer quote, via NFL.com, was not just about the Redskins, but a forewarning to any NFL team that takes its foot off the regular-season pedal at the end of the year:
As much as I love Madden and—like many gridiron fans—long for the simpler days of smash-mouth football, this is not the 1970s anymore. Madden's logic is antiquated, outdated and old school for all the wrong reasons.