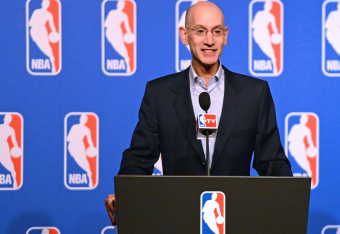 Garrett Ellwood/Getty Images
Adam Silver sure knows how to win an offseason.
From the NBA's handling of the Donald Sterling situation to the insane World Cup-rivaling frenzy surrounding NBA free agency, to a residual growth of interest in the Summer League season, the NBA has effectively turned itself into a year-round sport.
Silver wants to continue that momentum by actually making the least-interesting part of the calendar in the NBA—the regular season—into something more interesting for fans, and more rewarding for some of the less-competitive teams.
Here is what Silver told reporters on Wednesday after meeting with the NBA's Board of Governors, via Matt Moore at CBSSports.com: