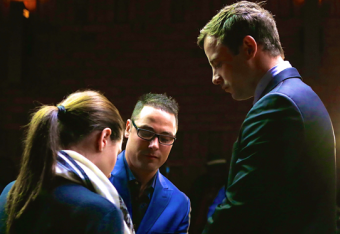 Getty Images
Every four years, but for a brief fortnight, a handful of world-class athletes convene from all reaches of the globe to capture our hearts, enrich our lives and inspire us with wondrous feats of strength and speed.
We call these men and women heroes in the most literal, historic sense. They are an inspiration, not just for the success they achieve, but for all they sacrifice to do so. They are Olympians: a better breed of human being…or so we often hope to believe.
Sometimes the pedestal we place our champions on is warranted, and other times the truth of a person's character lies deep within, behind the layers upon layers of accolades, hard-plated in gold—sometimes silver or bronze, but mostly gold—and protected from ever reaching the surface.
It's easy to compare Oscar Pistorius and Michael Phelps in so many ways, but almost all of them tend to come tethered to each star's athletic prowess.