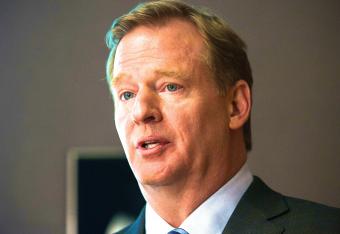 Getty Images
It is evident—if it wasn't before the second domestic assault video involving Ray Rice and his then-fiancee Janay Palmer surfaced this week on TMZ—that Roger Goodell is in over his head as commissioner of the National Football League.
He is, simply put, a bad commissioner.
And yet no matter how many of us think his job should be on the line after this latest debacle, it's short-sighted to think Goodell's tenure as the face behind the Shield is coming to an end anytime soon.
Wanting Goodell gone and getting him gone are two very different things.