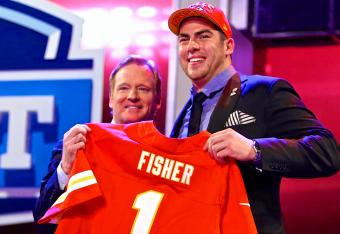 Back? The NFL wants to push the NFL draft back?!? The draft process isn't long enough as it is?
The NFL is in the process of moving the draft from the last weekend in April to the middle of May, which would also push back the NFL Scouting Combine from the end of February to, potentially, later in March. Via NFL.com:
Please. Commissioner Roger Goodell has joked the league is being bumped by the Easter Bunny, but the NFL has far more clout than it is giving itself credit for. The league moved the draft from Madison Square Garden a few years ago. They could easily find another venue if Radio City Music Hall was unwilling or unable to move its spring spectacular.
The league has also indicated that moving the draft away from actual Easter weekend is a reason for the change, but that doesn't make much sense considering the NFL draft is now a three-day event that starts on Thursday night and ends on Saturday afternoon. Easter Sunday is a non-factor. Unless the draft will be expanding to yet another day and this is its way of telling us.