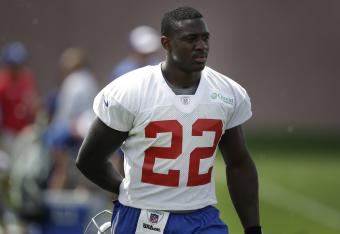 Seth Wenig/Associated Press
Earlier this year, New York Giants running back David Wilson underwent spinal fusion surgery to repair a herniated disc in his neck. The procedure aimed to fix lingering neurological symptoms that did not improve with rest, which the Giants considered a "long shot" to begin with, according to the New York Post's Paul Schwartz:
The operation—and the Hospital for Special Surgery's Dr. Frank Cammisa, who led the surgical team according to Schwartz—rejuvenated Wilson's career. In fact, the running back himself announced his medical clearance for "everything" earlier this month.
Everything proceeded according to plan until Tuesday, when Schwartz tweeted that a "burner" forced the young back from practice. Newsday's Tom Rock added that Wilson underwent tests at the Hospital for Special Surgery later that night.
It goes without saying that the entire NFL community hopes for nothing but the best.