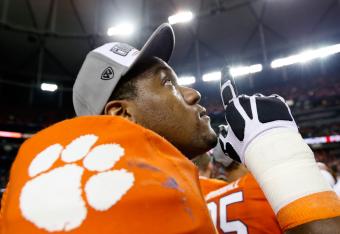 Kevin C. Cox/Getty Images
Good health is a foretold conclusion for most 2014 NFL draft prospects. For others, injuries constitute only a minor speed bump in an otherwise-promising road to the NFL.
Yet for an unfortunate few, a serious or ill-timed injury may seriously affect their competitiveness in this year's draft.
As NFL teams continue to sift through the field, several injuries will raise the proverbial red flag, eliminating players from some teams' big boards altogether. Then again, other players may fall just far enough, becoming a bona fide steal, so to speak.
With that in mind, let's take a look at a few players with injury concerns that may limit their ceiling but still leave the door to the NFL wide open.