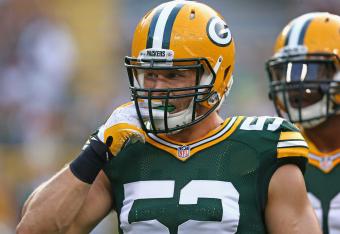 Jonathan Daniel/Getty Images
An already tough Sunday for the Green Bay Packers took a turn for the worse when linebacker Clay Matthews left his team's matchup against the Detroit Lions with a groin injury. The official Packers Twitter account announced the injury during the game:
The linebacker spoke to ESPN's Rob Demovsky after the game concluded:
Hopefully, Matthews, who battled the injury bug quite a bit the past few years, will not miss extended time yet again this year, but his groin injury is not a good start. Until more details arise, let's take a closer look at the best- and worst-case scenarios facing the Packers star.
Relevant Anatomy
Groin injuries involve the muscles on the inside of the thigh near the pelvis. The hip adductors bring the thigh back in toward the center of the body, and the hip flexors move the thigh forward.