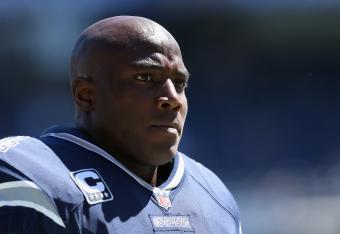 Jeff Gross/Getty Images
Last month, former Dallas Cowboys and now Denver Broncos defensive lineman DeMarcus Ware underwent elbow surgery to repair a recurring nerve injury.
According to Cowboys columnist Mickey Spagnola, the operation also addressed loose bodies within the joint, and it apparently went very well:
Spagnola also writes that doctors realigned Ware's ulnar nerve.
While nerve re-alignment surgery sounds complex—and it certainly is—the concept is actually quite simple. Believe it or not, it all starts with one seemingly innocent problem: a bad case of the funny bones.