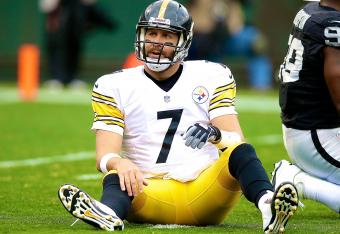 Getty Images
It's time.
With all due respect to the Pittsburgh Steelers, quarterback Ben Roethlisberger, general manager Kevin Colbert, head coach Mike Tomlin and all of the Steelers faithful, you've had a good run, but now it is time for some disappointment.
No more "restocking," "refocusing" or "resetting."
It's time to rebuild.
I get that this is a hard reality to swallow. Big Ben said so himself, via Alan Robinson of TribLive.com: