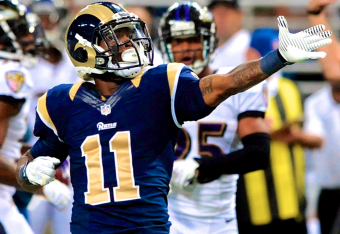 Not every rookie can pan out in exactly the way NFL teams and their fans hope.
We know the term "bust," and that applies more this Labor Day weekend than almost any other time of the year. When formerly heralded second-round picks like quarterback Jimmy Clausen and defensive end Jermaine Cunningham can be axed alongside undrafted free agents and injured veterans, it's a stark reminder that many rookies will not live up to expectations.
The rookies who step up and showcase NFL-ready skills will become building blocks for their respective organizations. In that spirit, Bleacher Report's lead writing crew has put together our preseason All-Rookie team.
Note: This is not an award for preseason performance. Rather, it's a prediction before the season of which rookies are going to shine in their first season. Also, we voted based on a basic personnel set of two backs, two receivers and a tight end.