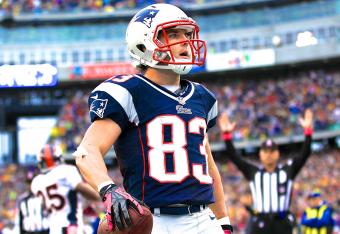 The Denver Broncos outbid the New England Patriots for Wes Welker's services, and the conventional wisdom around the move is that the Broncos are now in the catbird's seat for this year's Super Bowl.
Let me be clear: I like this move for the Broncos.
Welker should be a fantastic complement for Peyton Manning and is the prototypical slot receiver with two very good outside receivers in Demaryius Thomas and Eric Decker. It's a clear upgrade from Brandon Stokley and Jacob Tamme, who spent the most time in the slot for the Broncos in 2012.
Moreover, I love the idea that the Broncos are investing even more on the offensive side of the ball. Welker's age (32 by next season) isn't that much of a concern since their window of success is centered around a quarterback celebrating his 37th birthday this month.