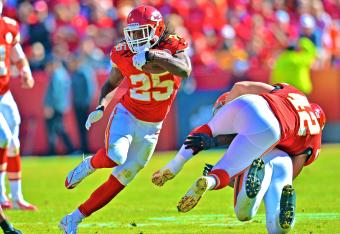 Getty Images
If anything could top the excitement that was Week 11, Week 12 has a chance.
While last week gave us three solid prime-time games and excitement on Sunday afternoon, Week 12 features a handful of great matchups that are always fun to watch.
The main event, of course, is Peyton Manning versus Tom Brady, as the New England Patriots are set to host the Denver Broncos on Sunday night. The two best quarterbacks of our era will certainly be must-see TV.
Also, Rex Ryan and the New York Jets are set to battle his former employer, the Baltimore Ravens.