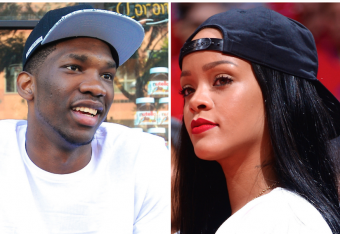 Getty Images
Hey, Kim Kardashian. Joel Embiid just wanted to drop a tweet and let you know that anytime you're feeling lonely, his inbox is wide open.
Update: July 25, 2014, at 4:53 p.m. ET
Joel Embiid's pursuit of Rihanna is going much better than when he was chasing Kim Kardashian.
Like when he was going after Kardashian, he decided to change his Twitter avatar to reflect his current celebrity crush.