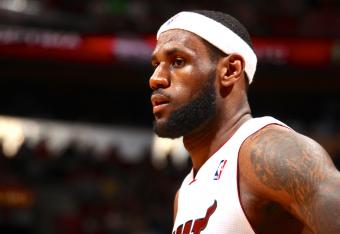 Getty Images
Over the course of his career, LeBron James has put up 8.6 free-throw attempts per game.
Only 13 players in NBA history have averaged more—Dwight Howard is the only active player above LeBron on that list.
So the fact that the Miami Heat superstar has now gone two games without shooting a single free throw is like this week's version of the NBA Twilight Zone.
According to Bleacher Report's Ethan Skolnick, it's something that hasn't happened in over a decade: