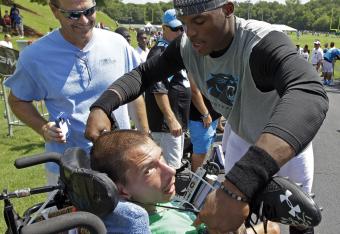 Chuck Burton
A simple gesture by a professional athlete goes a long way with fans.
For example, fans love an athlete who will sign an autograph or take a picture with them. Not every athlete is willing to do that, but the Carolina Panthers' Cam Newton will take some time to interact with his fans.
The Panthers quarterback went out of his way after practice on Monday just to do something nice for a fan.
The Monday Morning Quarterback's Peter King detailed what happened at Panthers camp: