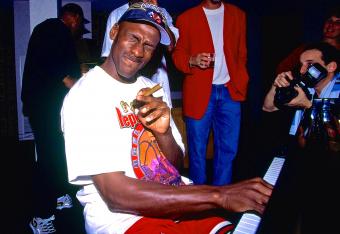 Getty Images
In the world of sports memorabilia, finding a Michael Jordan collectible is like the holy grail. You can imagine what people would do to get anything with his name and signature attached, let alone the last contract he signed with the Chicago Bulls prior to the 1997-98 season.
According to ESPN.com's Darren Rovell, collectors now have their chance to bid on that contract via Dallas-based Heritage Auctions:
Rovell also states that the value of the contract was estimated at $30,000 but that the bidding, which closes July 31, "already has topped $28,000."
As ESPN coordinating producer Desmond Wallace noted on Twitter, Jordan is so money that his paper is more valuable than any other human being's: