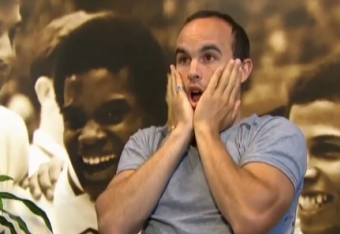 Instagram
At pretty much every stage of the USA's 2014 World Cup campaign, the public have wondered what was going through Landon Donovan's mind.
When Chris Wondolowski missed a 93rd-minute chance in the round of 16 against Belgium, SportsCenter had it recorded.

It was pretty much how the nation would have reacted—shock, disbelief and a dawning realisation of how big the moment was.
Replays showed Wondolowski was clearly onside when the chance came his way, though it looked like the assistant referee had flagged for offside.