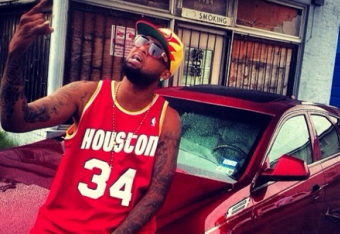 TrapsNTrunks.com
Warning: Media in article contains NSFW language.
Slim Thug is on a mission, and that mission is to bring Carmelo Anthony to the Houston Rockets at all costs.
The Houston-based rapper took to Twitter on Tuesday and made several propositions to Anthony about the fine life he could be living down in Texas.
Slim Thug's approach began with a suggestion that he and Anthony meet up to buy some jewelry: