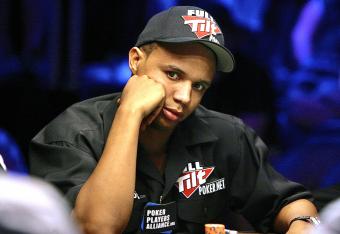 AP Images
Phil Ivey, one of the world's top poker players, is being sued by the Borgata Hotel Casino and Spa in Atlantic City, N.J. The casino accuses the poker star of noticing a defect in the cards being played during a baccarat session and parlaying that into a $9.6 million haul back in 2012, per Gillian Mohney of ABC's World News (via ABCNews.com).
John Brennan of NorthJersey.com provided a little more insight into the situation:
Brennan also reported that the casino employed the Gemaco playing cards and automatic shuffler that were used during the baccarat games in which it lost millions:
This isn't the first time that Ivey, the self-proclaimed Tiger Woods and Michael Jordan of poker, has been in hot water for engaging in "edge sorting." Mayfair club Crockfords, a London-based casino, withheld £7.8 million from him after it believed he used the tactic to work the system and gain an unfair advantage over the house in baccarat, per the Daily Mail's Ian Gallagher.